Our Mission
Feeding Students USA's  mission is to bring community resources together to develop and implement a sustainable, nutritious food source for hungry families, one school district at a time.
Who We Are
There are approximately 1000-3000 families in each school district that fall within the financial gap that are not qualified to receive help from state funded Food Banks or by the State of Arizona. Hunger can affect people from all walks of life. Arizona is one of the Top Five States with the highest food-insecurities with children under 18.
Feeding Students USA (FSUSA) helps feed thousands of families in need throughout the year. We provide fresh; healthy fruits and vegetables (organic, when possible); and minimally processed foods; to food insecure families. FSUSA specifically helps working families who do not qualify for state or government assistance. These families need immediate support. FSUSA brings together volunteers and resources within the community to help our local families.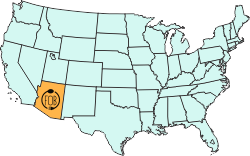 Initiatives
FOOD PANTRY – Launched in August 2017, provides emergency food boxes to families within our local school districts. As of 10/15/17, we have serviced 350 families providing food for the entire family (without limits) for one to two weeks at a time.
EMERGENCY FOOD BOXES – Custom boxes are provided to fit the nutritional needs from infants through seniors.
WEEKEND LUNCH PROGRAM – Weekend lunches are provided for school children, especially ones who do not have access to a home kitchen. What makes FSUSA's Program unique is these healthy lunches are also provided for their siblings.
BRIDGING COMMUNITY GAPS – FSUSA is dedicated to creating sustainable solutions and bringing community resources together. We host Produce on Wheels through our Farmer's Market Events for our local community and families to access 60 pounds of fresh fruits and vegetables for only $10. Eating healthy is easy and inexpensive. We've also partnered with businesses such as United HealthCare for making weekday school lunches.
END OF SCHOOL YEAR MARKET – Many families rely on school lunches to help feed their children. Once the school session ends, the needs of the families dramatically increase. To address these needs, FSUSA annually hosts the Spring Farmers Market to provide one to weeks of food as they transition into the summer.
THANKSGIVING HARVEST EVENT – FSUSA, local businesses, community leaders and volunteers come together annually to provide a Thanksgiving Day box filled with a frozen turkey and all of the traditional fixings to feed a family of four. 2016 FSUSA provided boxes for 800 families identified through the school system. For 2017, our goal is to feed 1000 families!
UPCOMING – 2018 ARIZONA STATE UNIVERSITY PARTNERSHIP
Our Partners