Make a difference this Holiday Season and help a family enjoy a Thanksgiving Day meal together!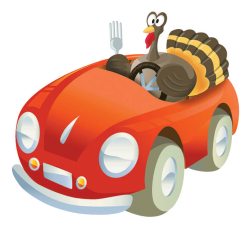 Feeding Students USA and Monte Vista Church that Loves is hosting Our 9th Annual Thanksgiving Day Harvest Event. It's just around the corner …
November 20, 2023
Hosted at:
Feeding Students USA Pantry
3313 N.40th St
Phoenix, Arizona 85018
WE NEED YOUR HELP! We need help with all of the fixings: Canned Corn, Green Beans, Canned Cranberries, Canned Pumpkin, Boxed Stuffing, and Boxed Potatoes.
WHAT: Our 2023 goal is to help 1000 families have a meal for Thanksgiving.
WHO: Children & their families of Scottsdale, Creighton, Balsz and Career Success, local school districts who have been identified by our school teachers and the community specialists in each school.
WHEN: Online Drive starts NOW to Nov. 19th. Food distributed Nov. 20, 2023
HOW: Help purchase a Turkey for only $30.00 a full meal for $75.00 Any donation amounts accepted. This year the prices of Turkey's and Groceries have gone up significantly.
WHERE: Online at www.feedingstudentsusa.org
YOU MAKE A DIFFERENCE? EASY AS 1-2-3!
DONATE. We thank you in advance!
SHARE the information about the Feeding Students Thanksgiving Day Harvest. It is community support that makes our cause possible. Tell friends and share this cause on social media!
If you would like to help us by encouraging your community, group or patrons to contribute, here is a printable flyer PDF version of this!
Feeding Students USA is helping kids and families access healthy food during times of temporary financial strain. We are a community of caring individuals, loving families, supportive businesses and giving organizations coming together to make a lasting impact on the health and future of our kids. When kids have access to healthy foods, their minds and bodies are strong to learn, play and be their very best.
Our mission is to create a sustainable, healthy solution. Our new Pantry and emergency food boxes stock minimally processed foods that are low in sugar, salt and harmful fats. We are heavily focused on initiatives that that provide our families access to fresh fruits and vegetables.
Thank you for visiting our site. There are many ways to join our cause and we hope to see you at one of our events!