Thanksgiving Food Drive 2019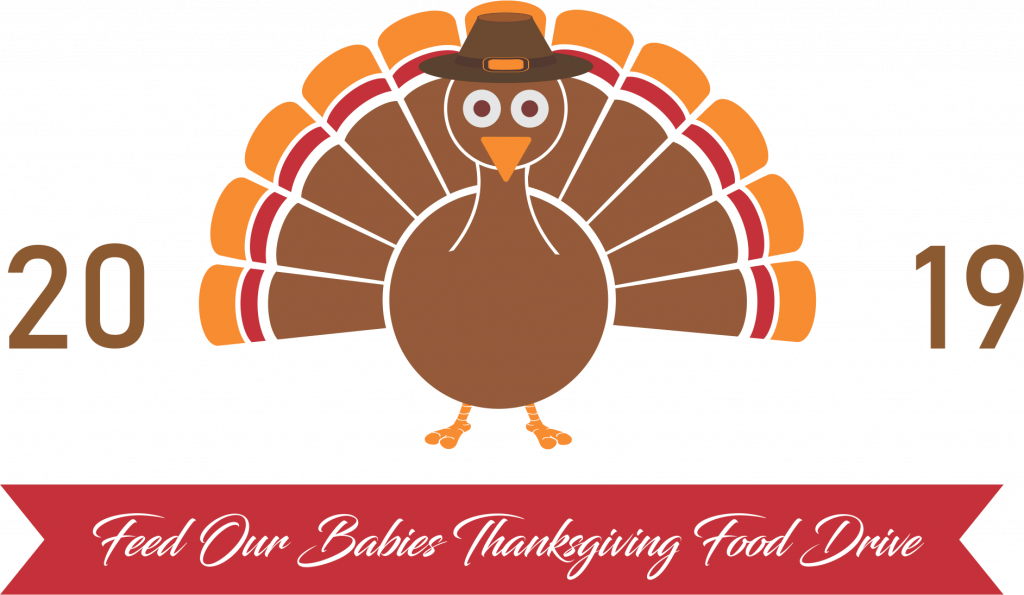 Dear Friends and Family,
In November 2013, Feed Our Babies launched its first Thanksgiving box event during which we provided nearly 100 boxes of Thanksgiving dinners to families in need. The boxes contained not only nonperishables, but frozen turkeys and fresh fruits and vegetables as well – healthy staples that are often not provided by other food services. Six years later, we were able to provide over 1,500 boxes of Thanksgiving dinners to families! In addition, Feed Our Babies school pantries fed over 10,000 students and their families in 2018.
Our growth is the direct result of generous donors and dedicated volunteers who work tirelessly to make sure everyone in our community has a full belly year-round. It is those same volunteers and donors that have also helped us expand to creating school pantries in the Scottsdale Unified and Creighton School Districts. With the help of dedicated school administrators, we are able to serve whole families that do not otherwise qualify for state or federal food assistance. These families, caught in this gap, are some of our community's most vulnerable, and Feed Our Babies is proud to serve them.  We think that Feed Our Babies is different than other food pantries in that we focus not only on staples, but fresh and healthy foods as well.
This year, we are excited to launch a new fundraiser that will support our Thanksgiving meal boxes.
Our goal is to raise $10,000!  With your help, this money will go the purchasing of:
Turkeys – Boxed Potatoes – Bagged Potatoes – Stuffing – Gravy – Pies
Canned Corn, Peas, Green Beans & Carrots
Any amount is greatly appreciated! Thank you so much!